Can I play the drums mom?
As far back as I can remember, at the age of 6, my mother had me performing on a stage and is my earliest memory. From the time I was 6 years old I was dancing, singing, and performing with my two sisters and brother. I am the youngest of four and their are 6 years between my oldest sibling and I.
At the age of 10, playing the drums is what I wanted to do. I decided to test my mom for a reaction when I begged her to let me play the drums. One week later my parents presented me with a beautiful red sparkling 1960's Ludwig drum set. My dad cleaned and polished the whole thing for me. There was no going back now, so I started drum lessons at the age of 10 at a local music shop in Sacramento.
I started learning the snare drum for one year before I was allowed to play the full drum set. My teacher ended up being a bit of a jerk and I took lessons from him what seemed like 2 very long years. I would run out of my drum lesson crying to my mother. My impression of him was a scary man with a loud voice that didn't seem to care for teaching. He got let go from teaching there btw.
My mom was sensitive to my distress and she hired another teacher for me. He came to the house one day a week for two hours at a time. He was great! He put up with my whining, complaining, and my crazy ADHD self. He kept me entertained with silly faces and was so patient with me. He was extremely talented and I believe he loved to teach. He also taught me how to play with my family band. We performed 50's, 60's, and 80's music and toured up and down California performing at state fairs and festivals. Christmas time was the busiest for us; we sometimes had three shows in one day. Our most consistent gig was at the Nut Tree in Vacaville. We would play music for four hours at a time and sometimes twice in one weekend. That's 4 sets and about 15 songs per set we had memorized. Oh yes, my mom kept us busy…much too busy for any kind of a social life.
Everything stopped except for gymnastics half way through my freshman year of high school when I was 14 years old. I was now able to focus solely on my gymnastics which I was doing parallel to drumming, dancing, and singing. I did gymnastics 3.5 hours a day, 5 days a week. In the summer it was 4 hours a day five days a week. I got pretty good and became a level 9 out of 10 levels and went to nationals twice.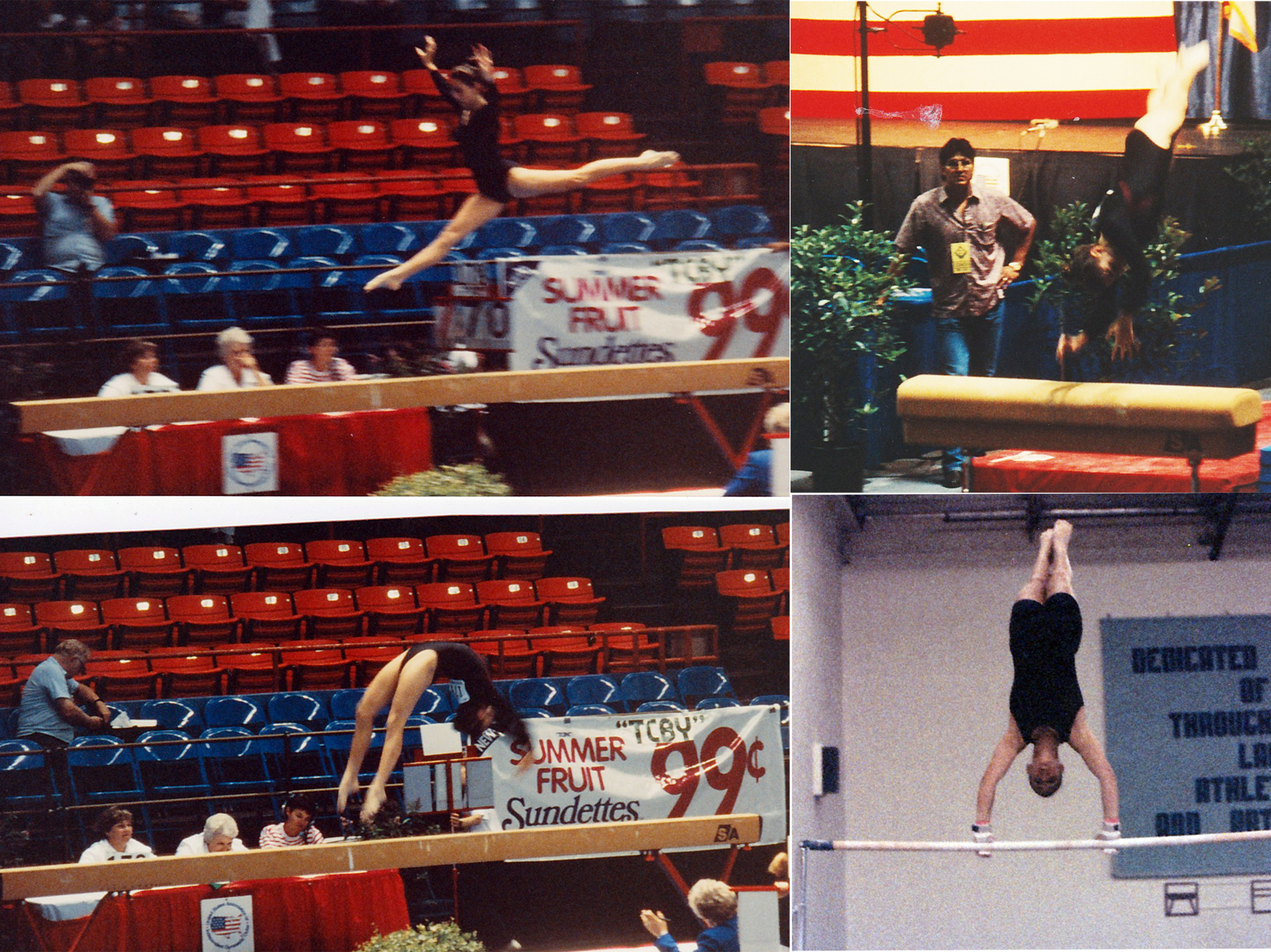 Looking back as an adult I wished I had stuck with the drums rather than spending so many hours on gymnastics. The drums you can play forever, but gymnastics is short lived and is hard on your body.
When I turned 34 my love for playing the drums came back and I started taking lessons both privately and online. The passion to learn and to play the drums is a love I hope to keep and do for the rest of my life and I hope to play the drums well one day. My second drum teacher, Tony, would always tell me from the time I was a kid and into my adult years that there is always going to be someone faster than me and better than me, there's always room to learn and to grow.